Editor and Publisher
Dominik Berschuck
Native Booking
Spindelstraße 90
33604 Bielefeld
_ _ _
Skype: nativebooking
info [at] nativebooking.de
Tel No. +49 (0) 152 010 28644
Exclusive Management Agency
USt-IdNr. / VAT Code
DE 283537942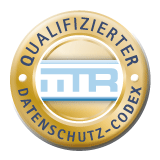 We are members of
the statutory accident insurance,
Administrative Professional Association;
VBG (Verwaltungs-Berufsgenossenschaft)
Chamber of Industry and Commerce;
IHK (Industrie- und Handelskammer)
United Services Union;
ver.di (Vereinte Dienstleistungsgewerkschaft)

Legal
Form:
Individual Companies
Only France: Provider: WTC
We strive for a quality management
system according to DIN EN ISO 9001
Web Design by Native Booking EMA
International Music & Management Group
We prefer contact via e-mail. Please do not add
our e-mail to your newsletters without our consent!
Agency for the promotion of Communication between
Producers, Actors and Supporters of Electronic Music
Copyright © Native Booking, All Rights Reserved.